We think we have one of the best dental teams in Grants Pass. It's not just the education and experience, it's the passion each one of our team members has for their job. It's the compassion, understanding, and empathy each one of the team members has for our patients. As a team we will make your dental experience awesome!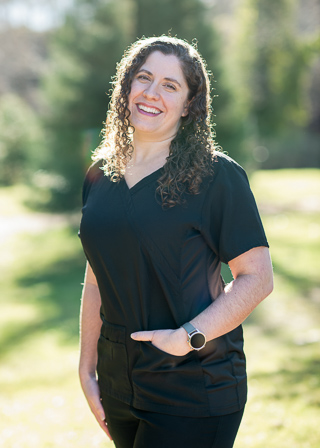 Sara Riechers, DDS
Dentist
Dr. Riechers (rhymes with "Stickers") was born and raised in northwestern Arizona and graduated from the University of Arizona in Tucson before attending the School of Dentistry at the University of Washington in Seattle. After receiving her dental degree in 2007, she completed a one-year general residency (AEGD) in Yakima to expand her skills in surgery, pedodontics, endodontics, prosthodontics, special needs patients, and sedation. She worked for two years in Grants Pass at a local clinic before beginning her own practice in 2010.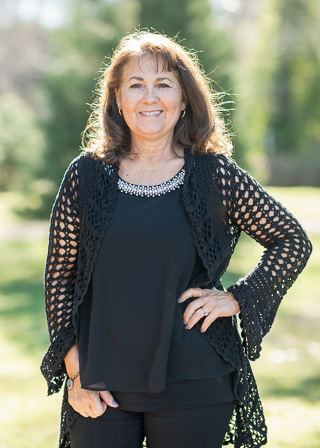 Bridget McStravog
Office Manager
Bridget brings over 30 years of dental experience to our Team and she loves what she does!
She treats each patient as if they were family. She hopes that each patient leaves with a smile! When not in the office, Bridget and her husband Larry have a ranch in Hugo with three beautiful quarter horses, two Australian shepherds and two cats.
For 17 years they were members of the Josephine County Sheriffs Mounted Posse, now they travel all over Oregon camping and riding trails.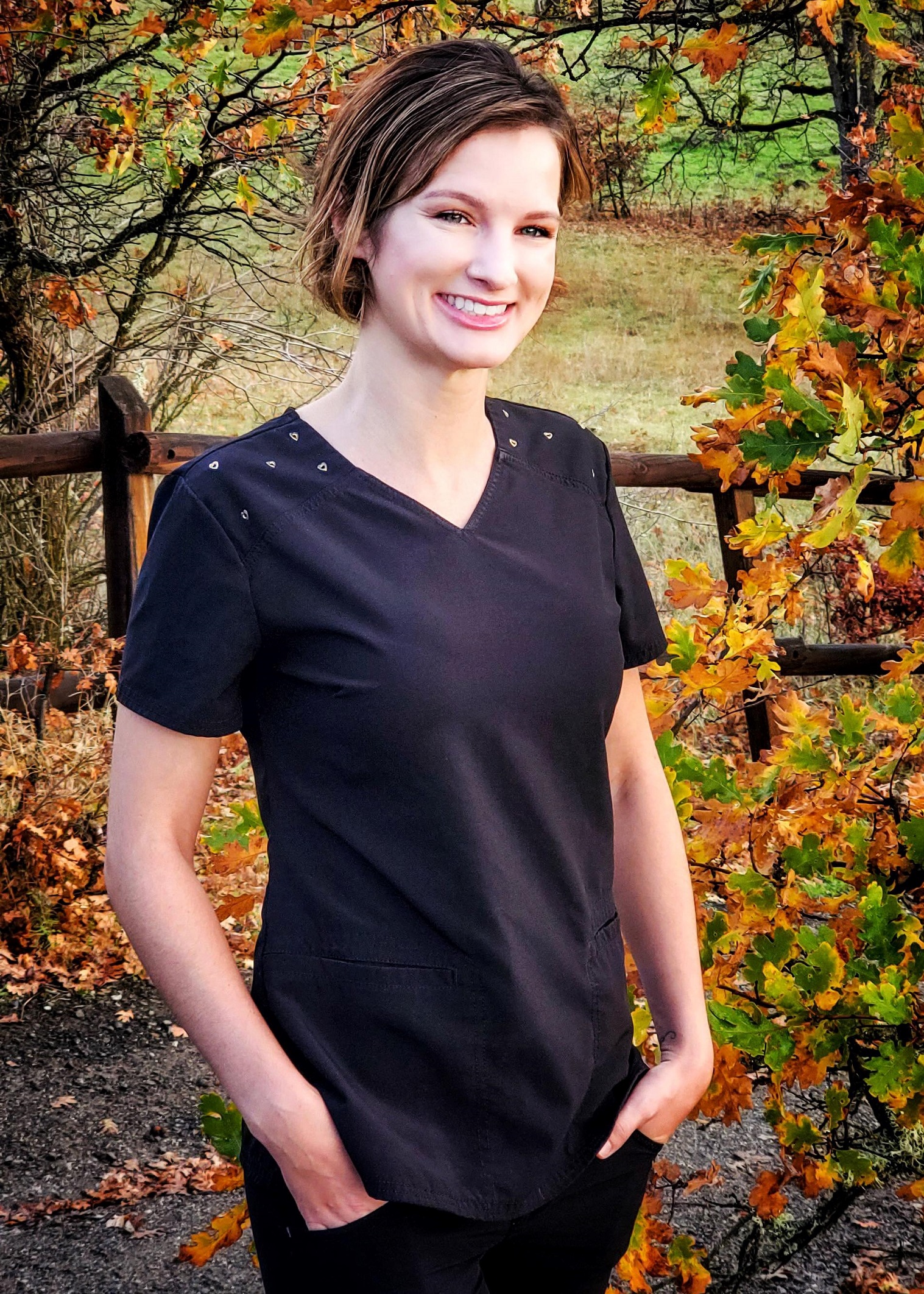 Kyrstin Kaminsky
Dental Hygienist
Kyrstin received her Bachelor of Science in dental hygiene from the Oregon Institute of Technology along with her expanded practice permit and restorative endorsement. Most recently she graduated with her Master of Science in Allied Health. With a passion for population health and developing relationships, she strives to make the dental experience educational, approachable, and enjoyable!
Kyrstin grew up in the PNW and recently moved to Southern Oregon with her young family. She spends her free time outdoors hiking and backpacking in addition to weightlifting. She is excited to be a part of the community and explore the area!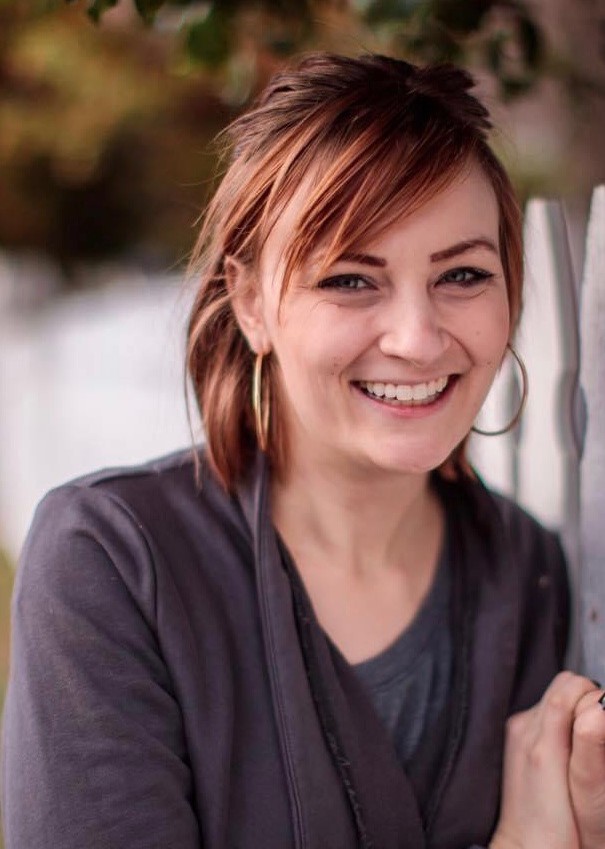 Noelle Adams
Dental Hygienist
Noelle graduated in 2016 from Yakima Valley College with her bachelors degree and restorative function in dental hygiene. She moved from Eastern Washington to Grants Pass in 2017 when she married Jordan, a native to the area.
She loves her career as a hygienist because she can meet people where they are at without judgment and help them achieve and maintain a beautiful healthy smile. She prides herself on gentle but very thorough cleanings and helping patients who are anxious have a good experience at the dentist. When she is not at work, she loves spending time with her husband and 2 kids, and their dog. She loves hearing about her patients' families and pets and seeing photos! When she's out of the office, she loves photography, reading, and painting.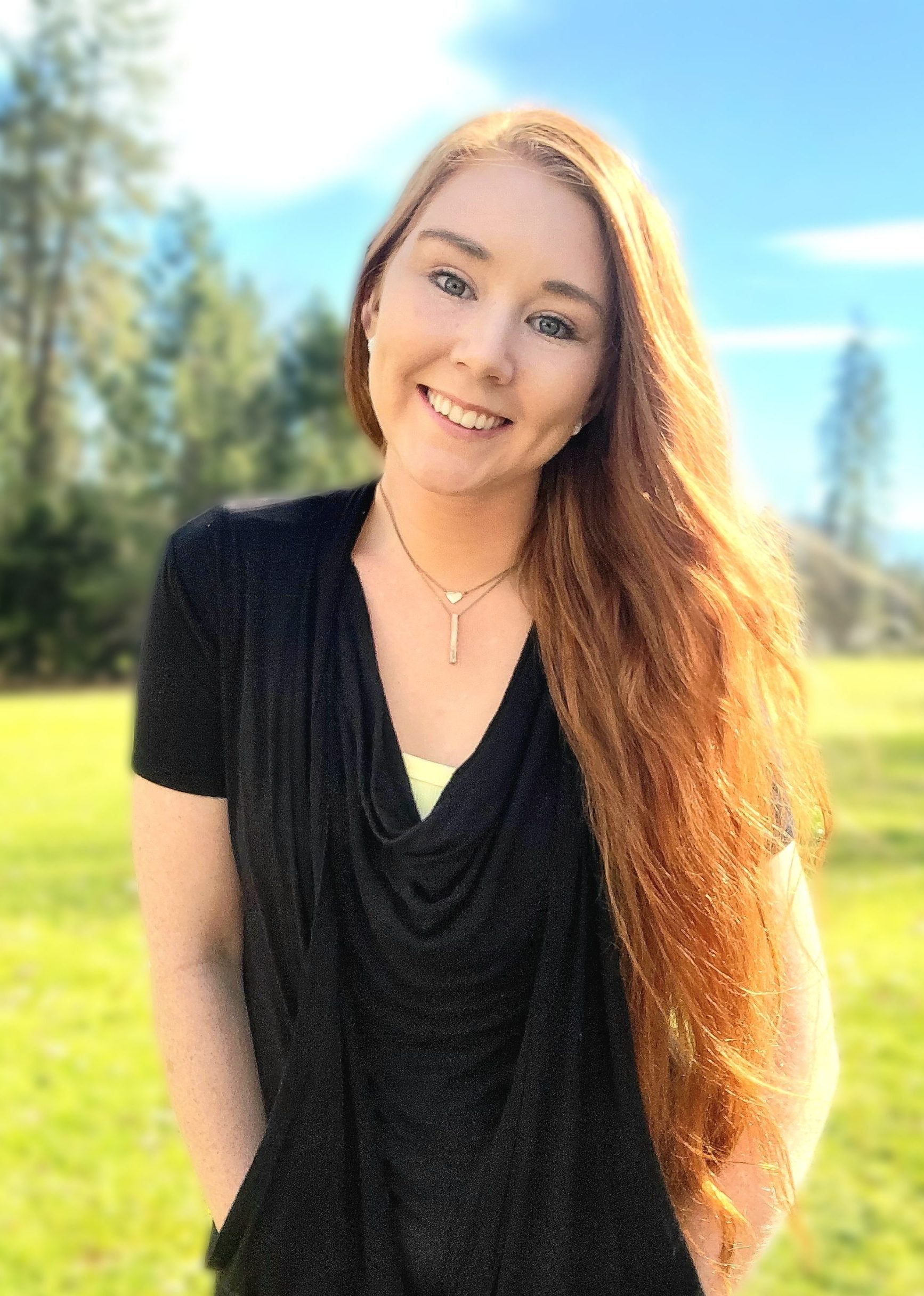 Ashley Annis
Dental Assistant
Ashley was born and raised in the Pacific Northwest. She immediately loved the dental field when she began in 2010 seeing first hand how a confident smile can change lives. She has worked with nearly all specialties and a wide variety of general dentists. Ashley has recently taken a few years off to begin a family and now has a daughter and two sons. She is so excited to be back in the office, and even more excited about the office and team she has found with Compassionate Dentistry.
Ashley enjoys the outdoors and water! She loves taking her three children, fiancé, and dog to explore new places.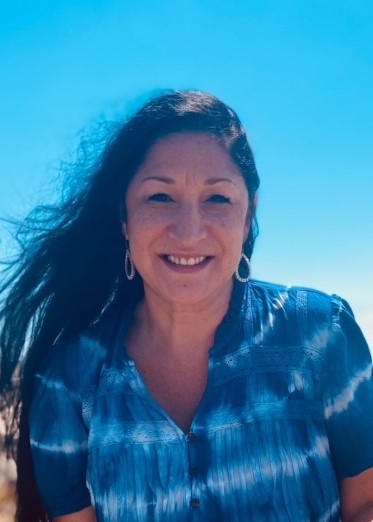 Cassandra Samoylenko
Dental Assistant
Cassandra joins the Compassionate Dental team with over 20 years of Dental Assisting experience.
She has experience in General Dental as well as Orthodontics.
Cassandra has a passion for making sure people are as comfortable as possible while receiving dental care.
She loves fun activities with her two sons and their blue tick hound. They love the outdoors including the beach, camping, skating and hiking.