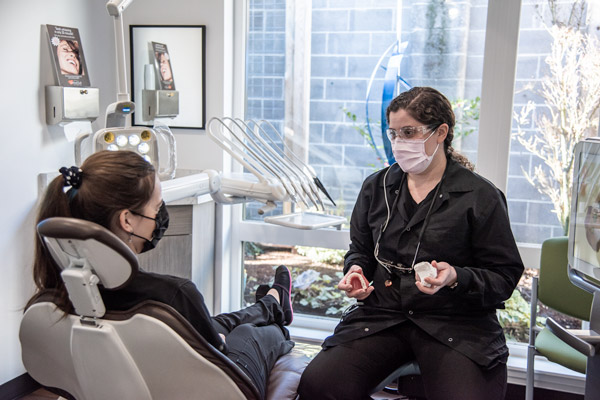 We Can Restore Your Beautiful Smile!
One of the first things someone sees is your smile, so our staff at Compassionate Dentistry in Grants Pass knows how important the appearance of your teeth is for your self-confidence and overall health and well-being. It is our goal to make sure every patient is happy with their smile!
While prevention is central to our dental philosophy, Dr. Sara Riechers and her staff understand that damage to teeth or gums because of wear, trauma, or oral disease is common, so our dental team has many tools and techniques at our disposal to restore and maintain the appearance and functionality of teeth and keep gums healthy while relieving pain.
During a thorough exam and consultation, Dr. Riechers will diagnose the condition of your teeth and gums and, if needed, recommend and discuss the treatment options that best suit your dental, medical, personal, aesthetic, and financial needs.
To see how we have done this in the past, visit our before and after galleries.
Dental Damage Assessment and Solutions