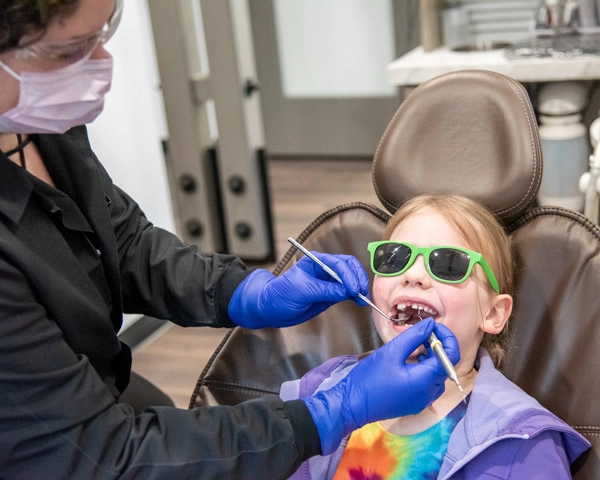 Looking for a kids' dentist in Grants Pass?
Let Dr. Sara Riechers make their visit to the dentist
fun

!

When should you bring your children to the dentist? Many parents don't know that infants should be seen when they get their first tooth or by their 1st birthday at the latest. This visit is not only for the child, but also for the parents. Dr. Riechers will educate you about dental care for children, along with diet education and preparing for what to expect next. It is also a great time for the child to get acquainted with the office, staff and instruments to help prevent dental fears developing in the future.
Dr. Sara Riechers is a family dentist and loves working with kids and entire families. (Specialists called pediatric dentists see only children.) Just how good is she with kids? Dr. Riechers' toddler son loves to floss his teeth and sings while he brushes! Imagine what she could do with your kids.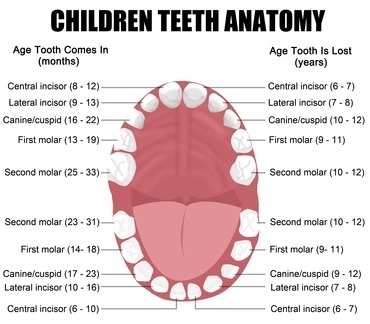 What will your children experience during their dental visit with Dr. Sara?
Patience
Dr. Riechers takes the extra time needed with children of all ages and uses age-appropriate terms to help children understand what is going on and what to expect, as well as make it an interesting and enjoyable experience. This extra time is necessary in order for the kids to feel comfortable, relaxed and informed. She and her staff follow a simple yet powerful three-step process.
Tell the kids what is going to happen during their visit.
Show them the different instruments and explain what they are and how they will be used.
Do the procedure once the child feels comfortable, relaxed and empowered
Make It Fun
Not all kids' dentists make visiting the dentist fun. Dr. Riechers and her staff tell stories, name teeth and fillings, use words that sound silly but help your child make sense of what is going on (sugar bugs, tooth tickler), and hand out lots of high 5's and positive encouragement during the visit.
Treasure Box
After every dental visit the child will be able to pick a prize from the treasure chest. Although the prizes vary, it is not uncommon to find super balls, bracelets, pull back cars or squeaky animals. Motivation and a positive experience are essential elements for a successful visit.
Healthy Teeth Kit
After every exam visit your child also receives a tooth brush, tooth paste, kid flossers and a sand timer so they know how long they should brush. This kit is crucial in building healthy habits at an early age. The habits your kiddos are forming now are the ones they will carry throughout their lives.
"I just brought both of my kids in to see Dr. Sara. They were dreading going to the dentist. I was in the waiting room hearing laughing coming from inside the office. When I went to investigate I found my daughter having a great time! Sara and her staff are gentle, kind and professional. They go out of their way to make you feel comfortable. I would recommend them for families or individuals. Dr. Sara is our new family dentist!"
– from our Facebook page
Good habits start at home, and prevention of dental disease results in better overall health, less pain, and can save time and money. In children, cavities can progress fast and cause serious damage in a short amount of time. This is why Dr. Riechers usually recommends seeing children every six months. If a child has 7 or more cavities or a very high cavity risk, a schedule of every three months is recommended.
Dr. Sara is a warm, caring dentist and a loving Mom. She knows what it is like to be a parent and to want to the best for your child, and she hopes she'll see you and your family soon for some tooth tickles!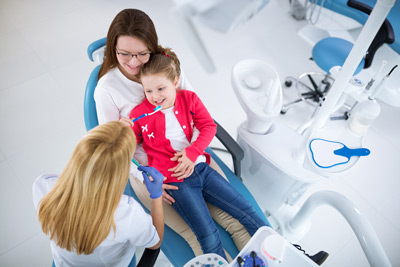 Maintaining optimal oral health is crucial for overall well-being, and this holds true for every member of the family, regardless…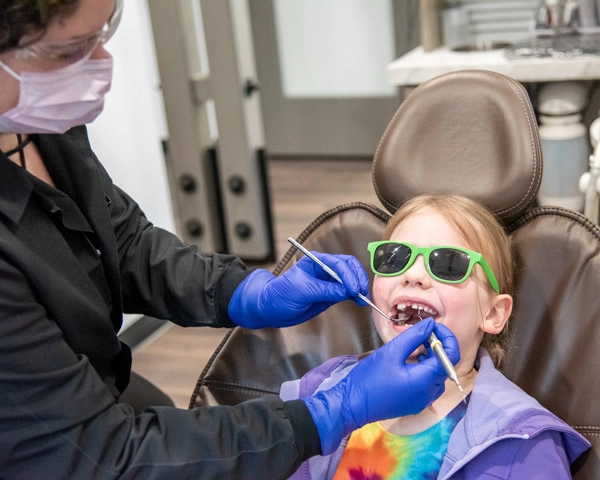 Bright white teeth and fresh breath are a winning combination. Having both is often a sign of a healthier lifestyle…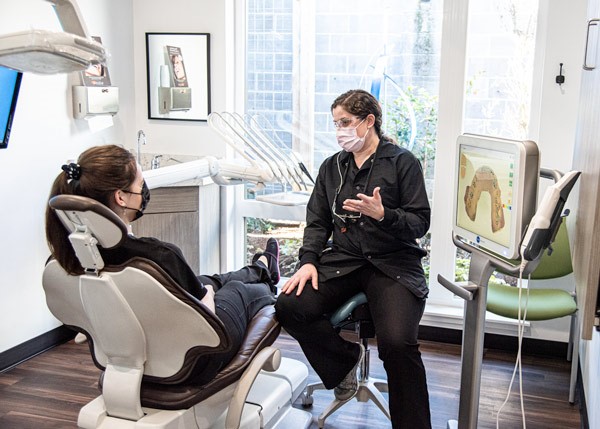 A new year calls for a new smile. Get a jump start on your spring cleaning by booking your next…