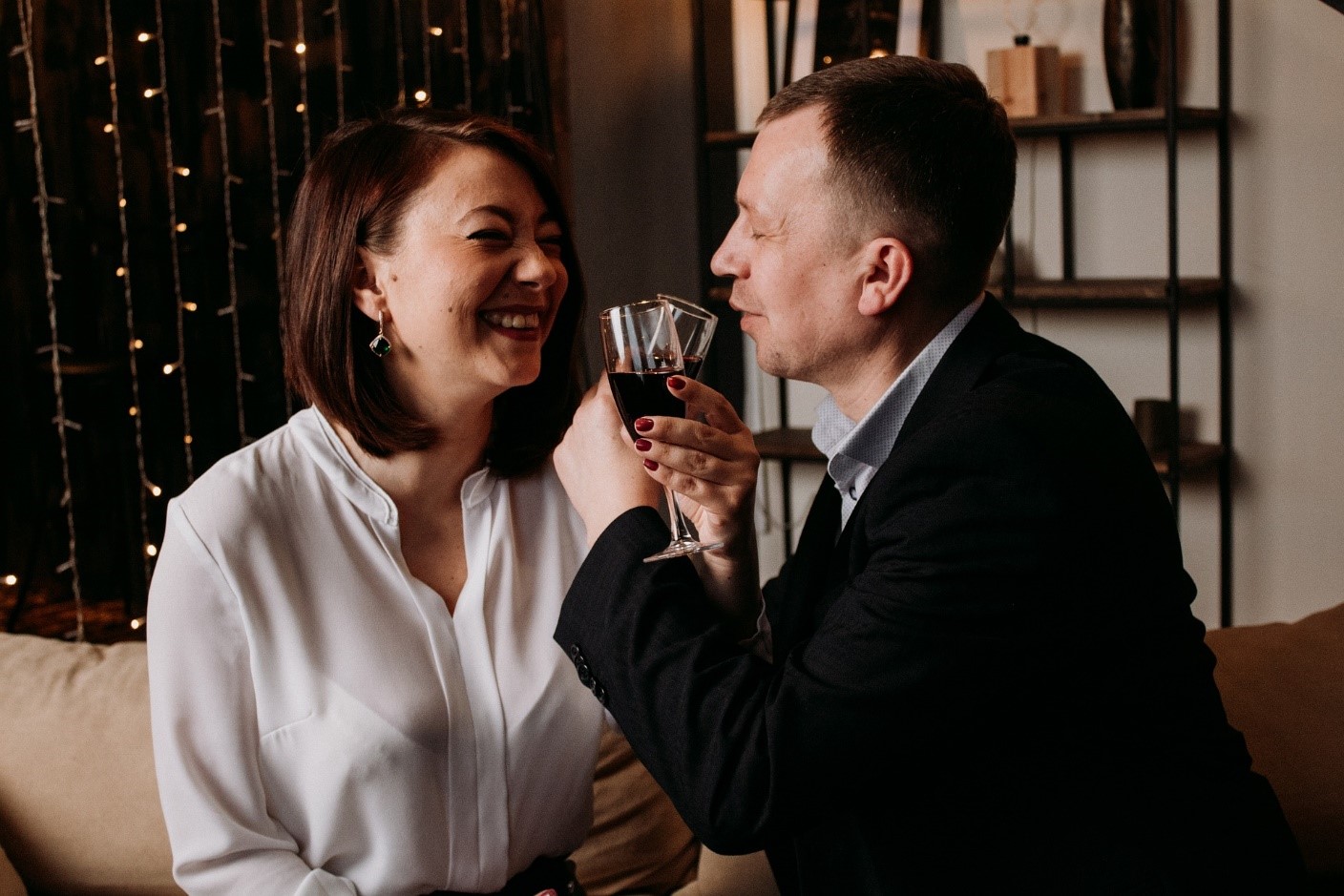 Oh, What Fun It Is To Keep Your Teeth Healthy This Holiday Season
The holidays are an indulgent time. From rich foods to dark drinks, there is a lot of damage that can happen to your mouth over these couple of months. Here are five of the best ways to avoid damaging your oral health this holiday season:
1. Drink plenty of water
Water is essential for oral hygiene all year round, but especially for the holidays. Over the next couple of months, you'll be eating and drinking more than usual, and those foods and drinks will be richer, sweeter, and more-unhealthy. Water aids in keeping your breath fresh as well as washing away the freshly-formed bacteria from all those candy canes and mulled wines you're indulging in. Which leads us to our next tip…
2. Choose lighter beverages
When it comes to the holidays, tis the season to eat, drink, and be merry. But choosing darker beverages like red wine and hot cocoa can stain your teeth. Choosing things like sparkling cider, champagne, white wine, and water will save you from undoing all the teeth whitening you did this past year. Imbibing on lighter drinks will save you from having a costly dental visit in the new year.
3. When drinking, eat cheese and meat
There's always the temptation of eating the candy canes and gingerbread cookies, but resist! When you're at parties and gatherings this year, try choosing things like meats and cheeses. Choosing lower sugar options reduces your decay potential. The alkaline in cheese will also help neutralize any acidic beverages you have, lessening the effects on your precious enamel. Even if you just have a nibble in between sips, it makes a difference. Try a Limburger, Blue, or Fresco for a real pH balancing effect.
4. Chew sugarless gum
Not only will this help you under the mistletoe, gum also helps keep your mouth healthy. The gum wakes up your salivary glands, which cleans bacteria before it has a chance to root in and cause real trouble. Don't substitute this suggestion for a candy cane, however, because even though it freshens your breath, the sugar causes decay and disease! That is not very holly jolly. Stick to the sugarless gum and you'll be smelling and looking fresh. Xylitol gum in particular actually helps fight those sugar bugs and protects your teeth from cavities.
5. Keep a routine
This is probably the most important item on this list. Keeping a routine is important all year round, but especially when you're putting more stress on your teeth and making it really work for a hygienic environment. While it's easy to skip brushing or flossing when you're up late or running behind, it's important to take those few minutes to keep your teeth as healthy as possible. Oral health has a real impact on overall wellness, and this is not the time of year you want to be feeling bad. Santa will understand if you miss him because you were brushing your teeth.
All in all, the most important thing about the holidays is having fun and being with those you love. You don't want to be thinking about things like oral hygiene and having it get in the way of merriment, but it's important that you do. Make a few easy choices to maintain your oral hygiene, and your mouth will thank you all the new year long. Also, don't forget to schedule those post-holiday cleanings and check-ups. They're more important than you realize! Give us a call to schedule your exam today at the most compassionate dentist in Grants Pass. With a gentle touch, Dr. Sara Reichers and her team will have you looking and feeling good all year long.